Decked with lush green pine trees and pictorial landscapes, Ravangla has emerged as an offbeat destination in Sikkim that everyone must visit.
Ravangla- 'Sikkim's hidden Gem with pictorial beauty'
Located at an altitude of 7000 ft and a ridge between Maenam and Tendong Hill, Ravangla offers unmatched views of the Greater Himalayas. Dotted by exotic flora and fauna, snow-capped mountains, gushing waterfalls, hospitable villages, large tea estates, old monasteries, and fresh atmosphere, Ravangla has everything in its stock. Ravangla attracts many visitors for its location and as a halting spot for an overnight stay in
Ravangla hotels
before going to nearby destinations in Sikkim.
Getting Ravangla, Sikkim…
Have a look at the easiest ways to reach Ravangla-
Nearest Airport
- Bagdogra Airport is the nearest airport. From there, you will get several hired taxies or rental cars to reach Ravangla.
Distance from Bagdogra Airport to Ravangla
- 127km
Nearest Railhead
- The nearest railhead is New Jalpaiguri Railway Station. And after reaching there, you can hire a cab or board a taxi to reach Ravangla.
Distance from New Jalpaiguri Railway Station to Ravangla
- 125km
Note
- The new Pakyong Airport is already getting functional from yesterday in Gangtok. This airport makes your journey more hassle-free for being located near to Yuksom.
Distance from Pakyong Airport to Ravangla
- 74.7km However, you can also prefer breaking your journey to Ravangla by halting overnight stay in the
hotels of Gangtok
.
Tempting Places In Ravangla You Cannot Afford To Miss!!
Ravangla will give you the charming glimpse of natural beauty. There are numerous places in Ravangla that you must explore-
1. Buddha Park-'Landmark of Buddhist Community'
Buddha Park. #Rabongla South #Sikkim #travel #IncredibleIndia pic.twitter.com/jpeu3vKGF1

— basanta rajkumar (@basantark) June 2, 2015
Gently seated in a small tourist town in the southern part of Sikkim, Buddha Park draws the attention of visitors with a 130 - foot high statue. Both international and domestic tourists admired the picturesque charm of the memorial and its surrounding beauty.
Highlights:
Best time to visit- September to November Things to see- Museum, Medication center etc. Opening Hours- 9 am to 5 pm
2. Bon Monastery- 'India's Top Bon Monastery'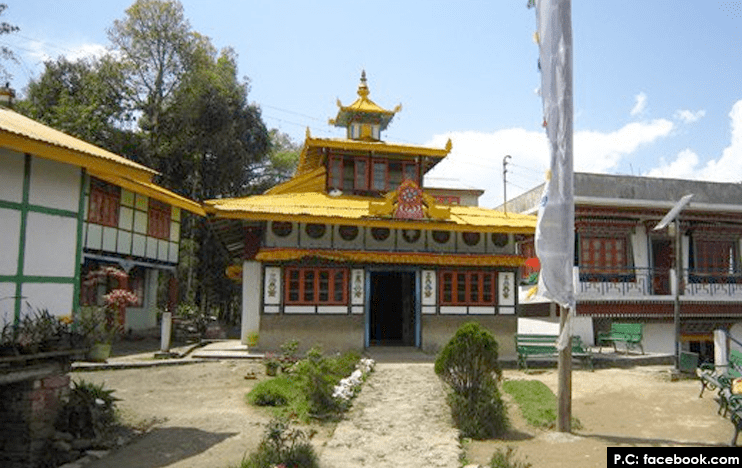 In the midst of the tranquil environment, Bon Monastery offers a splendid view of the hills of southern Sikkim. You should visit this monastery as it is the only monastery in Sikkim belonging to the Bon Sect. Inside the premises of this monastery, you can witness fascinating paintings of Bon Demonical Buddha and Bon Deity.
Highlights:
Best time to visit- March to June Things to see- Paintings of Bon Demonical Buddha and Bon Deity
3. Ralang Monastery-'Holiest Pilgrimage center in Sikkim'
#Ralang #Monastery #Sout #Sikkim, #destination #Gangtok #vacation pic.twitter.com/tv1cuI2shV

— Pravesh Chhetri (@iPraveshChhetri) August 24, 2016
It is undoubtedly an astounding attraction that needs to be visited by every traveler wishing to explore Ravangla. It boasts the unique collection of paintings and Thangkas that reflect the abundance of the Buddhist art.
Highlights:
Best time to visit- April to June Things to see- Borong Hot spring, Ralang Cha-Chu, and The Yangyang Monastery Opening Hours- 8 am to 5 pm
4. Temi Tea Estate-'Most productive tea estates in Sikkim'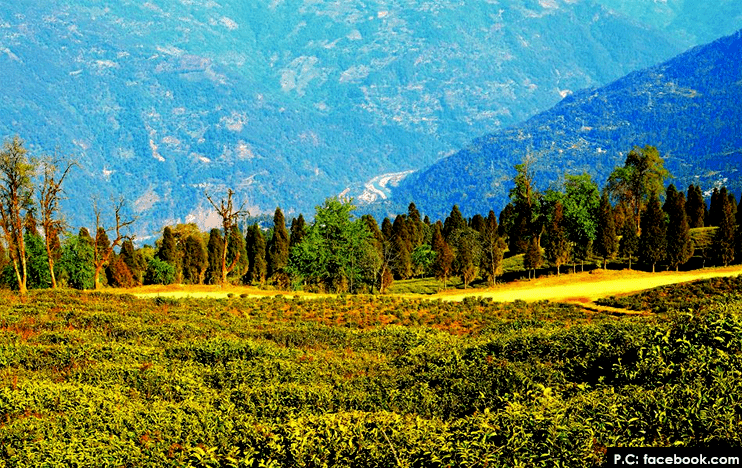 Perched at an elevation of 1800 m, Temi Tea Estate is famous for producing the quality tea leaves which is marked with well-trimmed cherry blossom trees amidst the fields. The rewarding views of Khangchendzonga covered in the blanket of snow mesmerize you completely and leaves you in the state of awe.
Highlights:
Best time to visit- March to May Things to see- Narsing Village, Borong Village, Kewzing Village etc
5. Ralong Hot Springs- 'A place to soak in natural beauty'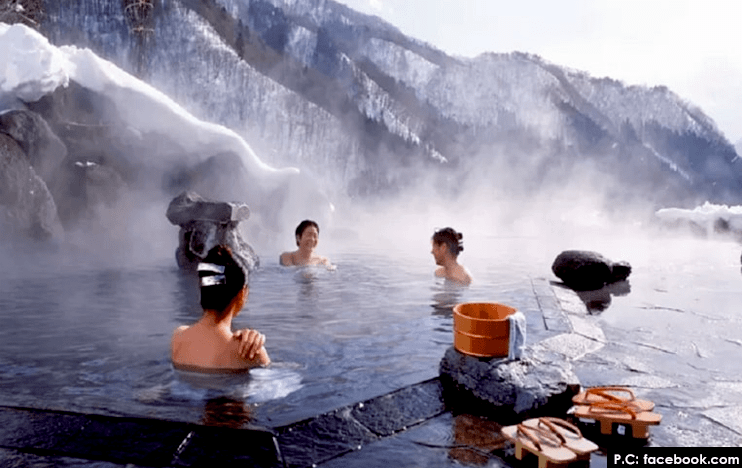 Ralong Hot Springs will give you the opportunity to dip in the most famous religious springs in Sikkim. The sulfurous water of this hot spring is endowed with scenic charm and known to have the therapeutic power to cure many skin diseases.
Highlights:
Best time to visit- March to May Opening Hours- 7 am to 7 pm
Make Your Trip More Comfortable In Luxurious Hotels!!
Being a favored hill station there are many options for accommodations in Ravangla. From cozy homestay to
budget hotels in Ravangla
, you can stay anywhere as per your choice. There are numerous
hotels in Ravangla with reasonable tariff
along with modern amenities that give you the most convenient stay.
Popular FAQs-
Q. What are the popular adventure activities in Ravangla?
A
. The most enthralling adventure activities in Ravangla are Trekking in Maenam Hill and Bird watching in Tendong Hill.
Q. Is there any festival organized in Ravangla?
A
. A five-day festival "Rabong Discovered" is held at Ravangla from 8th to 12th of April every year.
---