Gangtok is a scenic hill station in the country along with the major center of Tibetan Buddhism and a popular base for adventure enthusiasts.
Gangtok- ĎAbode of Bewitching Vistasí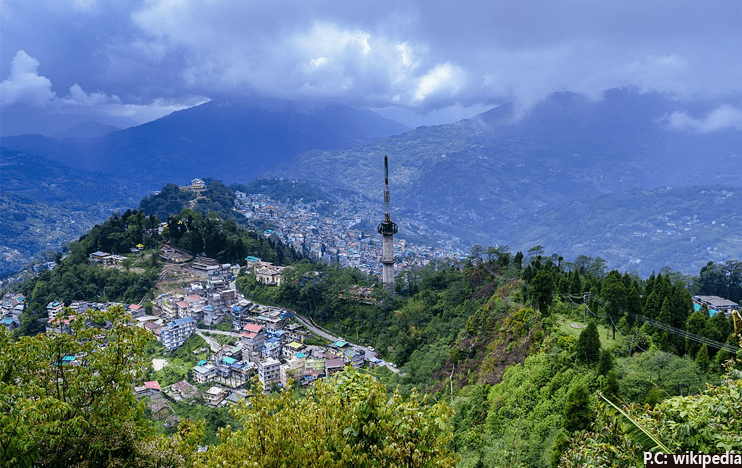 Gangtok, the capital of East Sikkim, is the most iconic tourist destination within North-Eastern India. Lofty mountain peaks, glacial lakes, tranquil monasteries, and holistic weather, all are added more beauty in Gangtok. This beautiful hill station is counted amongst the most peaceful vacation spots in India for its immense serenity and solitude. It attracts uncountable tourists every year.
Enjoy Rope Way Cable Car Ride to Get Ultimate Fun-
Rope Way Cable Car Ride is one of the greatest attractions in Gangtok that you should not miss.
Some important information about Cable Ride to make your hunt easy-
It's a double-cable zig back ropeway.
Each cable car can carry a maximum of 24 passengers.
The total ride distance (up & down) is 2 km. It will take total 10 mints for up & down journey.
There are three stations on this 2km long ride. The topmost station is Tashiling. Next one is Namnang and the lowest station is at Deorali near Institute of Tibetology.
There are no seats available in the cable car, so you have to stand during your ride.
During peak season there are usually long queues and each ride gets totally full before it starts.
Get a Beautiful View from Cable Car-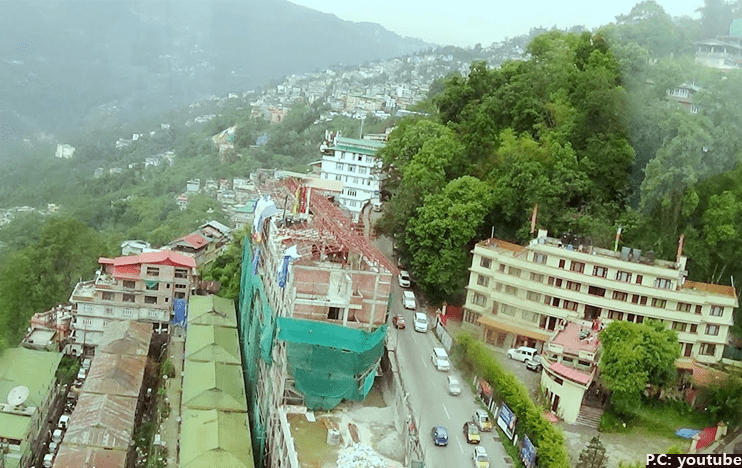 Thinking about what can you see from the ropeway? You can explore-
The charm of the whole Gangtok Township.
Amazing views of Kanchenjunga snow peaks.
Moreover, you can see a river flowing some 3500 feet below.
Want To Capture The Splendid Views?
If you want to take good pictures of the cable car, then grab one of the end positions in the cable car. Preferably the end facing downward so that you get the best mesmerizing views of Gangtok.
Opening Hours-
The Rope Way Cable Car operates daily between 9:30 am to 4:30 pm.
Cost of Tickets for Enjoying the Ride-
Ticket price is-
Rs. 110/- per adult.
Rs. 70/- for child below 6 years (Free for less than 3 years).
Video camera charge is additional Rs. 100/-.
Where Can You Stay In Gangtok?
Gangtok is not just a place for offering majestic views of the surrounding, but serve as a hub of many hotels. To enjoy the Cable Car Ride along with exploring other sightseeing places, you have to
stay in Gangtok
atleast for some days. So, choose one of the best hotels in Gangtok like Delight The Fortuna, Delight Sernya etc for your convenient stay.
Whatshouldyou not do while in Cable Car?
Ropeway Cable Car Ride is one of the most enthralling experiences that you should enjoy. However, you should follow some safety tips while in Cable Car-
Donít move too much while Cable Car starts. as it might lose its balance because of your movement.
Donít ever try to open the gateís lock while the ride starts.
Try to stay at a particular corner of the Cable ride.
Donít open the window of Cable Car while it is moving.
Popular FAQs-
Q. What is the best time to visit Cable Car Ride?
A.
The best time to visit Cable Car Ride is from February to April.
Q. What are the other places to explore in Gangtok?
A.
The other must visited places to explore in Gangtok are-
Khangchendzonga National Park
Flower Exhibitions
Namgyal Institute of Tibetology
Baba Harbhajan Singh Mandir
Rumtek Monastery
---