To wander amidst the picturesque landscapes you can plan your trip for Namchi sightseeing and explore South Sikkim with your own eyes.
Namchi – Sky High
Namchi is the capital of the district of South Sikkim in the Indian state of Sikkim. The small town, Namchi is the personification of culture, diversity, religion, generosity, and also depicts the magnificence of Sikkim. This destination is blessed with exquisite monasteries, beautiful temples, luxuriant greenery, and forests. Namchi has kept the best secrets of Himalayas. It is situated at an altitude of 1315 meter. The beauty of Namchi cannot be explained in words or phrases.
How to reach
You can get cabs or taxis directly from Siliguri to Namchi but if you want to travel by sightseeing in Gangtok then you can avail of car or taxis from Gangtok to Namchi. It will take 2 hours 34 minutes with a distance of 80 kilometers to reach Namchi by car.
Best locations in Namchi
1- Samdruptse Hill: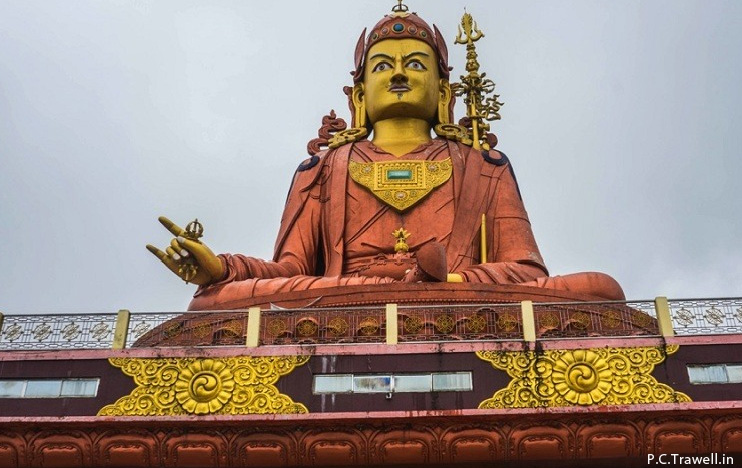 This hill is also known as the "wish-fulfilling hill". It is just 5 kilometers away from Namchi situated at an altitude of 7000 feet. Highlights:
The huge 108 feet tall statue of Guru Padmasambhava
Collection of historical photographs
The fading photos of Mahatma Gandhi
2- Tedong Hill: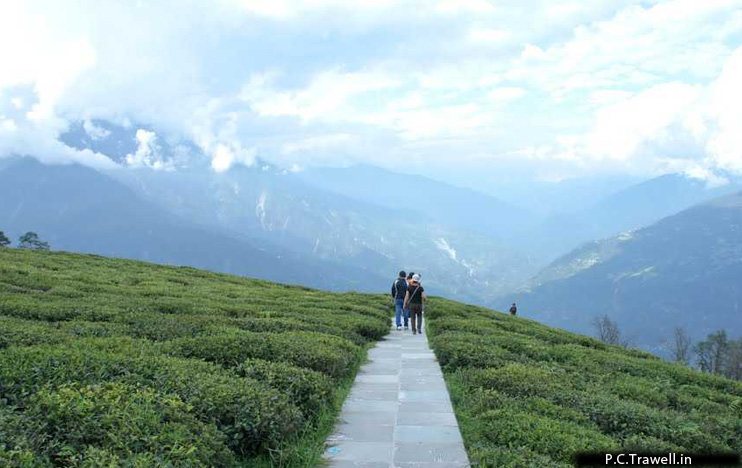 The beautiful sight of Tedong Hill captivates every locals and out-of-towner. This hill is surrounded by the greenery of Mother Nature which is a major attraction of the hill. Highlights:
The sight of the Himalayan hills
Nathu La and parts of Gangtok
A small monastery
3-Doling Gompa:
With an array of colorful prayer flags, this monastery is situated on a small hilltop. The monastery follows one of the oldest sects, the Nyingmapa sect of Buddhism making this monastery a cultural place to visit. Highlights:
The footprint of Dorje Lingpa on the inner wall of Mani Lhakhang
It has images of the Manjushri, Vajrapani carved on the stones
4- Maenam Wildlife Sanctuary:
This wildlife is home to many wild animals, medicinal plants, and herbs. It spreads over an area of 3500 hectares the sanctuary is a treat to watch the wildlife of Namchi. Highlights:
Maenam Gumpa Monastery
A beautiful stream flowing through the mountainous region
5- Solophok Chardham:
This Pilgrimage-cum-Cultural Centre is constructed on the Solophok Hill to promote religious tourism in Sikkim. It is also known as Chardham which has become a famous destination for many tourists. Highlights:
A 26 and a half meter statue of Lord Shiva in sitting position
The twelve jyotirlingas
The four Dhams: Badrinath, Jagannath, Dwarka, and Rameshwaram
6- Serdup Choling Monastery: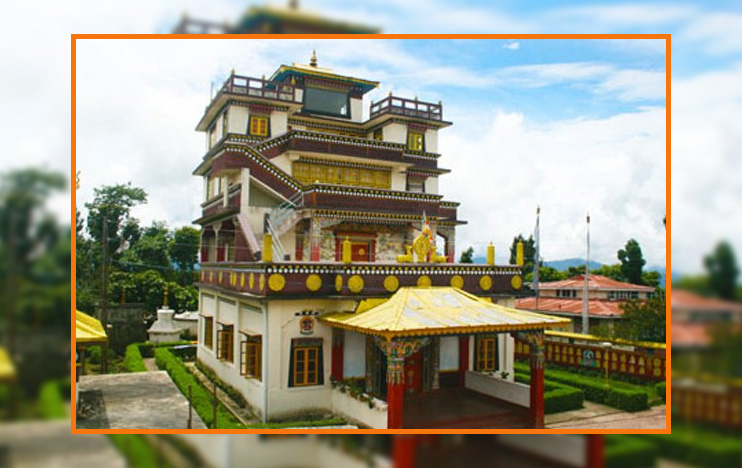 This monastery is one of the best attractions to visit in Namchi. It is located against the beautiful scenic beauty of Mt. Khangchendzonga walled in by the monks' quarters. Highlights:
It displays three prominent statues known as Khen Lob Chok Sum.
Wall paintings of Guru Padmasambhava
Activities to do in Namchi
To indulge yourself in some activities then Namchi will be the best choice for you to get adventurous. You can try trekking to get the magical view of the snow-covered mountains and get mesmerized by the lovely nature of Namchi.
Where to stay in Gangtok
If you want to return to Gangtok for refreshment then there are many best places to stay at Gangtok for your convenience and comfort.
Hotel Mayur: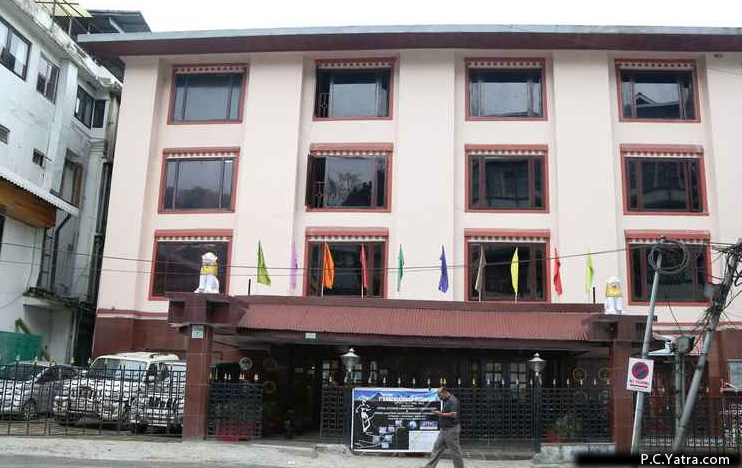 This is one of the most accessible budget hotels in Gangtok. This 3-star hotel has 24 rooms, cable connections, shower facilities, intercoms and more. The rooms are spacious and airy. The staffs are warm and hospitable. Address: Paljor Stadium Rd, Arithang, Gangtok, Sikkim 737101 Contact: 099321 73617
Hotel Sagorika: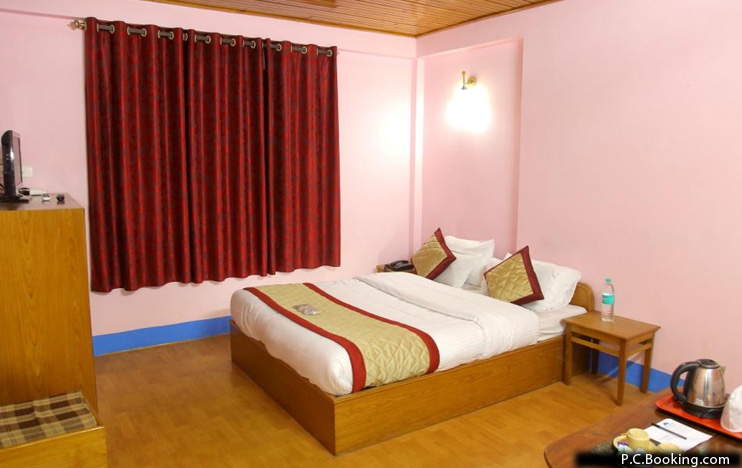 This hotel is situated in MG Road and is away from the hustle bustle of the main town. It is one of the best budget hotels in Gangtok. The rooms have facilities like 24*7 hot water, cable television connection as well as tea and coffee makers. The staffs are friendly and you will have a comfortable stay. Address: Lal Bazar Flyover Bridge, Upper Arithang Road, Gangtok, Sikkim 737101 Contact: 098305 13208
Bamboo Grove Retreat: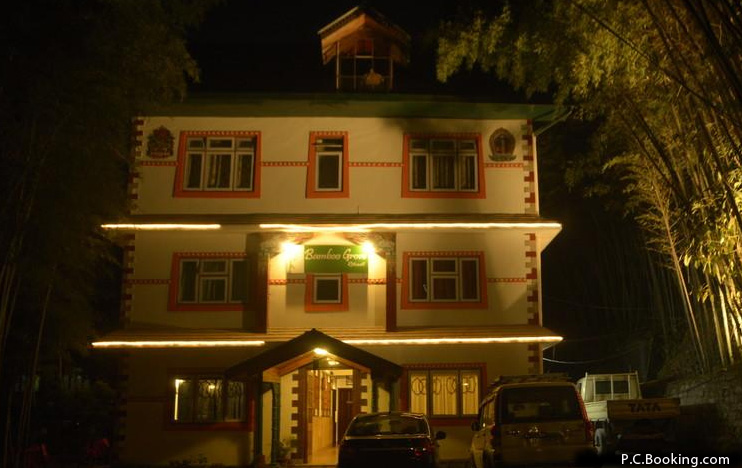 This hotel is an environmentally friendly hotel that has 15 rooms with double beds, working table, coffee and tea makers. It also gives a homely vibe and is one of the best budget hotels in Gangtok. Address: Kazi Road, Near Keepsa Hotel, Gangtok, Sikkim 737101 Contact: 070311 77460
Greendale Residency: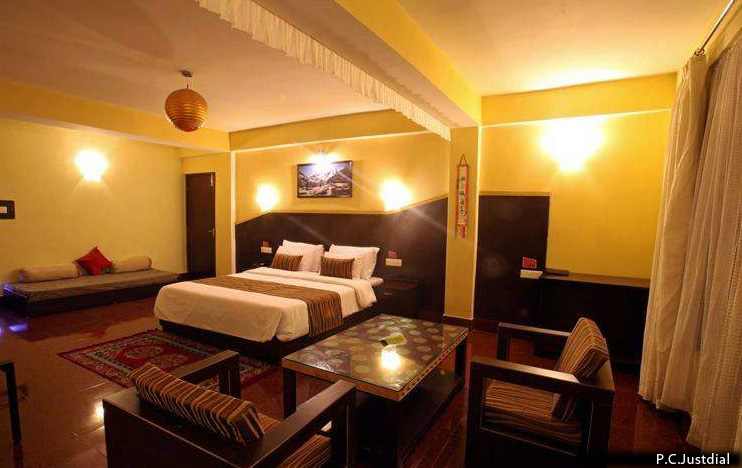 Greendale Residency is the most budget-friendly hotel in Gangtok which provides a luxurious stay with all the facilities and amenities. The rooms are spacious, well-equipped and tastefully decorated. Address: 31-A, National Highway, Near Seesha Golai, Gangtok, Sikkim 737101 Contact: 03592 201 400
Delight Hotels Fortuna: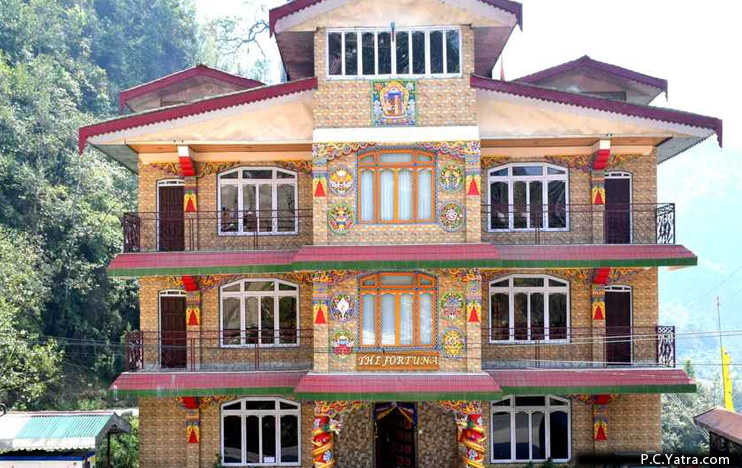 This hotel looks forward to make guests feel at home and provide them with every possible comfort for an enjoyable stay. It has facilities like front desk, parking, assistance of doctor on request and friendly staffs to have a lovely stay. Address: Third Mile, By-Pass, Lower Bojogori (Near Bakthang Petrol Pump) Contact: +91 33 2355 6051
Do not miss your visit to Namchi
The town Namchi has something or the other to offer for the whole year. It has become a famous tourist destination for the various temples built in the recent years. So if you want to explore the beauty of Namchi then visit this small town amidst the hills and experience a comfortable stay at Gangtok Delight Hotels Fortuna at reasonable prices.
---