Yumthang valley is also referred to as the "valley of flowers." The valley is famous for its breathtaking sceneries, the green pasture on Rolling Meadows and hot springs. There are several hot springs scattered in the valley. It takes about 2 and half hours from Lachung to reach Yumthang. The flowering season begins from late February to Mid-June so if you have made plans to visit Yumthang in the month of May you will be able to witness the Rhododendrons bloom. Yumthang valley is simply a paradise on earth. The scenic landscape, the green pasture and the sight of the beautiful Rhododendrons make this place one of the most beautiful and popular tourist attractions in Sikkim. Here are some information and a small list of some of the places and things you could do in Yumthang. Yumthang Elevation: 3564m Weather in May:There may be occasional showers but the weather is quite pleasant as it is the summer month Maximum temperature: 20degree Celsius Minimum temperature: 13degree Celsius
1.Rejuvenate your body and mind in the Yumthang hot springs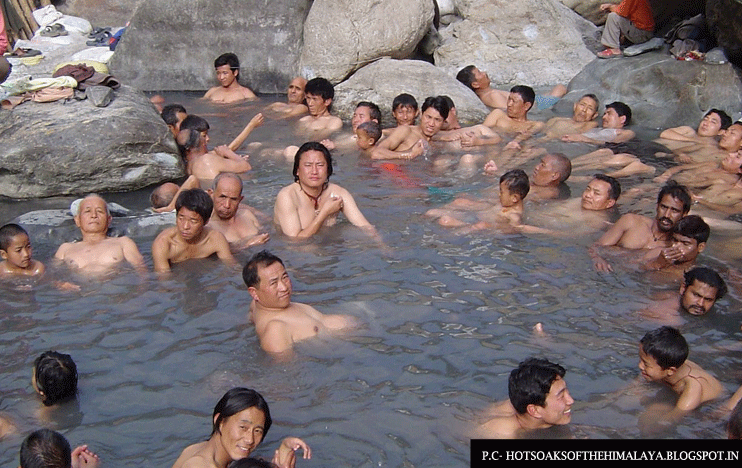 If you are in Yumthang then you should definitely not forget to take a dip in the communal hot pool that is located across the river in a small cottage. You can ask anyone for directions as they will know the place. The hot springs are said to have a healing effect on the body and the senses. Lead attractions: healing communal pool, the suspension footbridge with prayer flags, mesmerizing view of the valley. Note: there are no lockers for storing valuables or changing or washing facilities. Location: 5mins walk from the valley, Yumthang, North Sikkim.
2.Watch the blooming Rhododendrons in Singba Rhododendron Sanctuary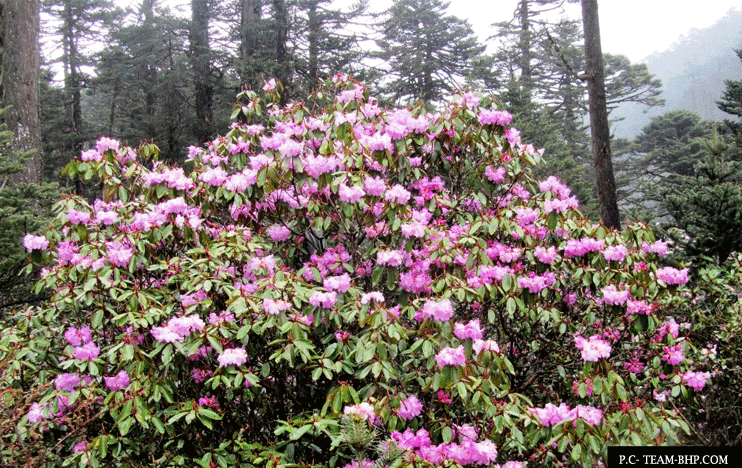 There are about 24 species of Rhododendrons in the valley and the best time to witness the full bloom is during the month of May. There are many more located further up the valley. It is an ideal place for a perfect photography you could take as a memory of this beautiful place. Lead attractions: the variety of blooming Rhododendrons. Location: Yumthang Valley, North Sikkim.
3.Marvel at the sight of the amazing snow covered peaks in Zero Point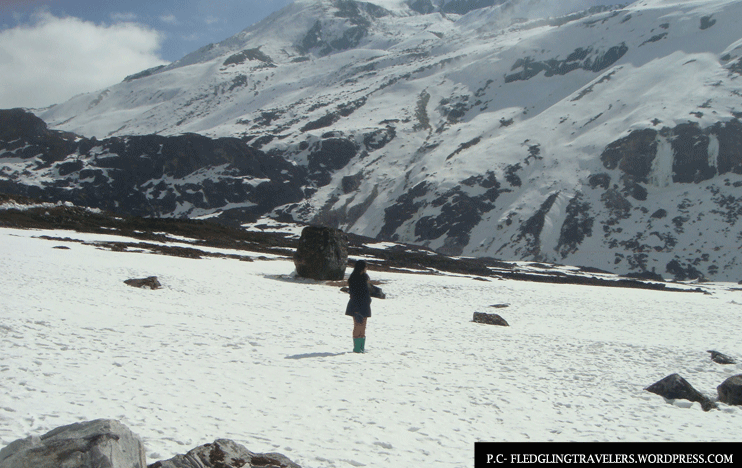 If you love snow then you should definitely not miss visiting this place. The place is covered in snow almost the whole time of the year it takes an hour to reach this place from the valley. Lead attractions: snow-covered peaks, the local brandy. Location: North Sikkim 737120
4.The splendid view of the Waterfall near Yumthang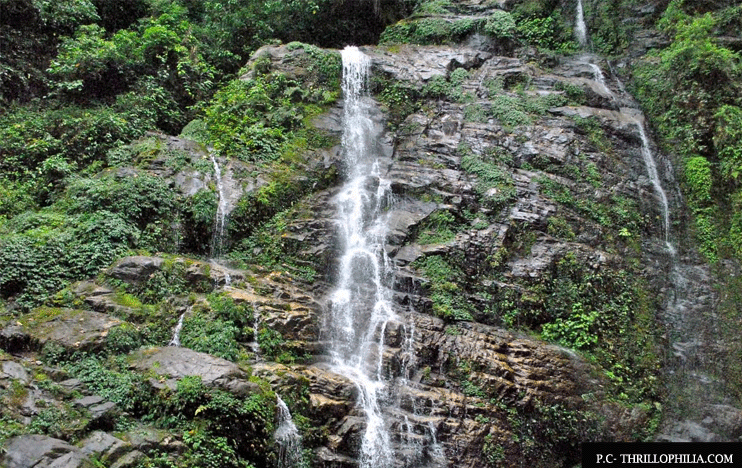 While you are about to reach Yumthang you will be able to witness the beautiful sight of a waterfall that will definitely amaze you. This is the best place for Photography Lead attractions: mesmerizing scenic views and the majestic waterfall Location: Lachung:Yumthang main road, North Sikkim.
Where should you stay in Lachung?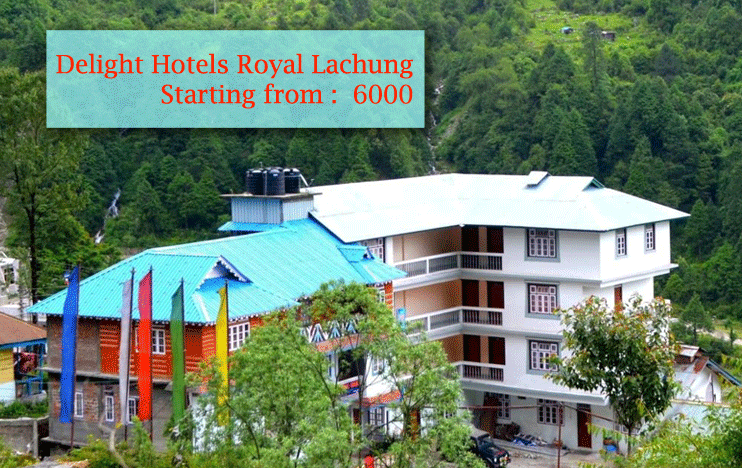 There are no accommodations available in Yumthang Valley; therefore, you have to stay in Lachung which is about 2 hours away from Yumthang. Lachung to Yumthang is about 25kilometers. There are many hotels in Lachung in May as it is the main place to stay for visiting Yumthang. Delight Hotel Royal Lachung is simply the best one. If you are planning to visit Yumthang then you need to find good hotels in Lachung. Delight Hotel Royal Lachung is undoubtedly one of the best hotels in Lachung. Among the many hotels, The Delight Hotel Royal Lachung is quite well renowned and famous as the heartwarming hospitality and the cozy and comfortable accommodations will make you feel homely. It is a luxury hotel in Lachung that caters to each and every need of the traveler and also provides top-class facilities and amenities.
Conclusion
The green meadows, the mesmerizing scenery, and the blooming Rhododendrons that the valley offers the travelers simply makes this place a paradise on earth. Do share your traveling experiences with us as we are open to your suggestions and feedback.
---