A brief idea about Lachung-
Lachung is a picturesque mountain village of Sikkim which is situated at an elevation of 9600 ft. This small village is grasped by snow-capped mountain peaks, gushing waterfalls, sparkling streams and lush green valleys. Trailed across the banks of the Lachung River which slices the village in two, Lachung is famous for its mouthwatering apples, peaches, and apricots. Here, you can explore the Lachung Gompa which was built in 1880. The handicraft center is also a must visit place where you will get extensively woven rugs and blankets. Lachung is being a serene village in Sikkim; it is an ideal place to explore for the peace-lovers.
How to reach Lachung-
Lachung is nearly 194 km away from Bagdogra Airport and 191 km from New Jalpaiguri Railway Station. It is best to halt one night at Gangtok and travel to Lachung the next day. Gangtok is well connected to Lachung with road transport facility which is 113km away from Gangtok. You will get several taxies, jeeps, and buses to reach Lachung from Gangtok.
What is Homestay?
A homestay is a form of hospitality and lodging whereby visitors stay at the local home of the city to which they are traveling. Here, tourists can get the home-like comfort as well as delicious homely dishes to eat.
Choose Homestays in Lachung for your comfortable stay with your family-
If you will choose the homestays in Lachung for staying, then you will get the opportunity to connect with your inner peace and the beauty of nature. The homestays in Lachung showcase the local culture through its hospitality, decor, and architecture. Most of the homestays overlook mesmerizing Himalayan views and also provide you with amenities to make your stay comfortable and unforgettable. Here we provide the information about top 5 homestays with plenty of information given, so you wouldn't have to open another tab to Google anything:
1. Delight Hotels Royal Lachung-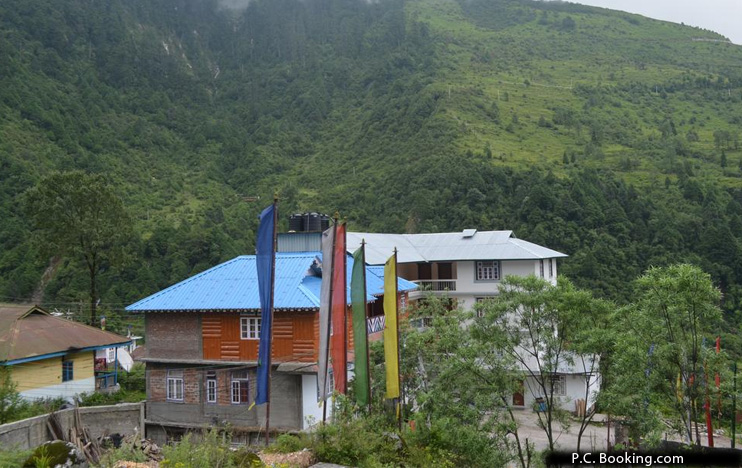 It is one of the best places to stay with comfort in Lachung. Though it is a hotel, the facilities they provide and the hospitality of the hotel staffs will give you ultimate homelike comfort and also serve you the most mouthwatering foods as per your choice. This hotel has picturesque mountains all around and it is located 199 km from Bagdogra Airport.With world-class amenities, the property creates a new hospitality experience to make the stay memorable.
Highlights:
Location-
Police station, Near Lachung, Lachung, Sikkim 737120
What's special:
The fully wood-furnished decor makes the property stand out!
Tariff per night:
INR 6,000
Contact Number:
033 2355 6051
2. Lachung Homestay-
Scenically surrounded, this homestay will be your happy homely retreat in Lachung. They offer a peaceful stay with essential facilities. The basic facilities like free parking, power backup are taken care of here. They have maintained a kitchen here for the guests to cook as per their comfort and taste. There is a TV lounge where you can also play some indoor games. The rooms are decent and basic furnished. Get delighted by enjoying home cooked breakfast, which comes complimentary with your stay here.
Highlights:
Location-
Katao Road, Lachung, Near Govt. Primary School, Lachung, Sikkim, 737120
What's special:
The location is just perfect, offering tranquility.
Tariff per night:
INR 1,400
3. Kalden Residency – I-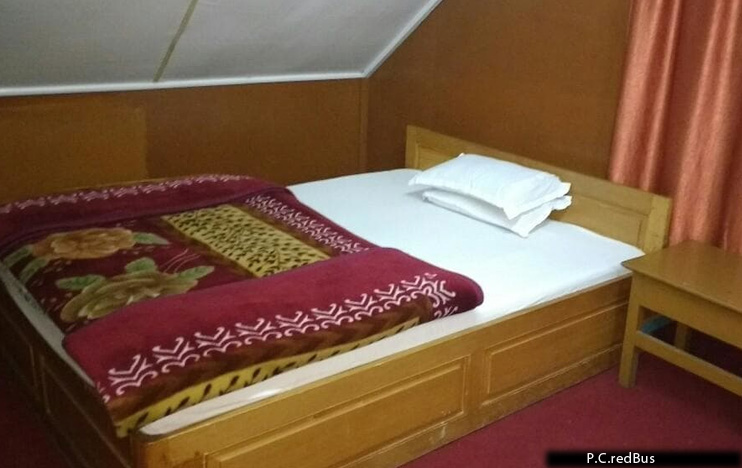 It is another pleasant homestay where you will get the warm hospitality with the facilities of cushy bedrooms. The spacious bedrooms are adorned with comfy beds and a host of basic amenities to ensure that you have a smooth stay. Relish the freshly prepared home cooked complimentary breakfast. Also, they offer you conveniences like housekeeping, parking, and power backup so that you have a hassle-free experience. Go explore the surrounding areas for some new experiences and fond memories.
Highlights:
Location-
Near Gres Camp, Phaka, Near Gres Camp, Lachung, Sikkim, 737102 What's special- The fully wood-furnished decor makes the property stand out!
Tariff per night-
INR 2,200
Contact Number-
089000 85244
4. Bichu Homestay: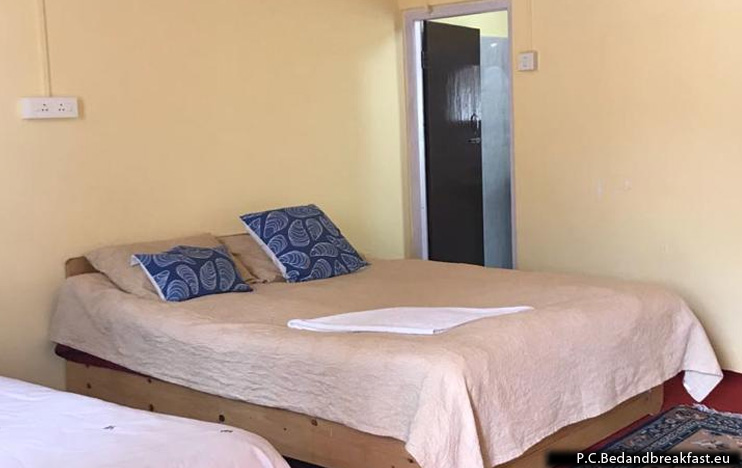 Surrounded by a huge rock on the backside, Bichu Homestay is the most peaceful homestay. This homestay offers majestic views of snow-capped mountains from the verandah of the rooms. We would recommend this place to anyone who wants to relax or have a rejuvenating time with their family. The owners of this homestay run a small family business of farming by producing organic vegetables, which are used to prepare simple yet delicious local cuisines. The food is amazingly fresh as the vegetables are mostly from their farm. The property is small and there are only 3 rooms. So book this homestay to stay in this heavenly place in Bichu, Lachung.
Highlights:
Location
- Lachung Road, Lachung near Bridge, Lachung-737120
What's special-
The lush surrounding of the property will refresh your soul
Tariff per night-
INR 3500
5. Riknor Residency: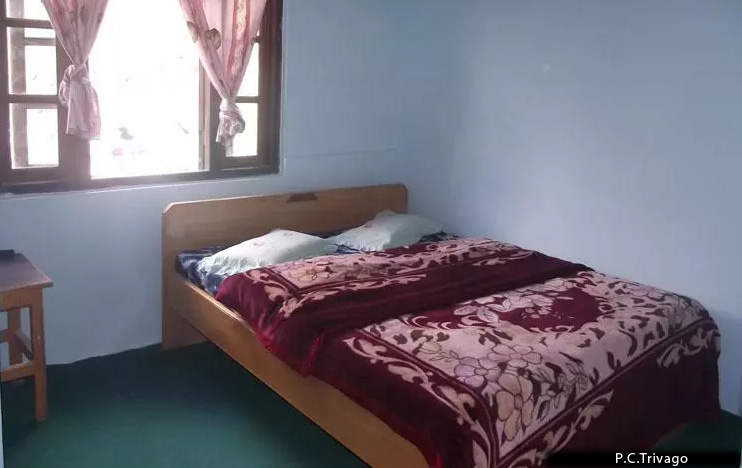 Every once in a while, you must pause and let yourself breathe the freshness of nature. This Homestay is among the Lachung homestay options for you if you seek a connection with nature's essence. You have three room options that accommodate four peoples, respectively. The property is pet-friendly and does not appreciate smoking in common areas. You also have light breakfast and usage of kitchen included in the room tariff.
Highlights:
Location-
Lachung North Sikkim Near Lachung bridge, Katao Road, 737120
What's special-
The property perfect for travelers who seek luxury with a personal touch.
Tariff per night-
INR 2,300
Contact Number-
+919002184258, +919002184258
Popular FAQs-
#Q. Will I get a private car or cab from outside the Homestay to visit sightseeing places?
#A.
Yes, you will get many private cars or cabs from the outside of Homestay.
#Q. Is it safe to stay in Homestay instead of hotels or resorts with family?
#A.
Yes, all the homestays are safe enough to stay with family and it gives you home like comfort. Â 
---