'Snow-capped mountain peaks, lush valleys, and thick pine vegetation sum up the charismatic scene at Mount Katao!'
The Switzerland of Sikkim!!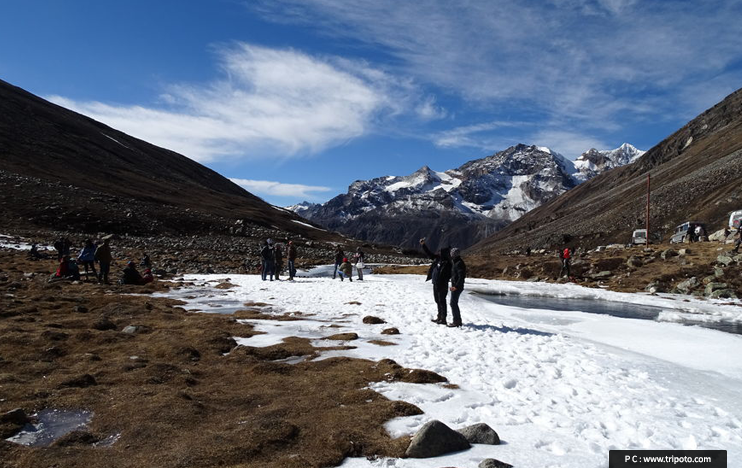 Nestled in the northern part of Sikkim at a distance of 28 km from Lachung, Mount Katao offers the most spectacular sight that will take your breath away. Situated at an elevation of 15000 feet, it remains covered in snow almost throughout the year, hence it reckoned as 'Switzerland of Sikkim'. On your way to the mount, you are going to come across a wide variety of beauty of nature, i.e. gushing waterfall, snowfall, and blooming colorful flowers.
'The view it offers is beyond words and gives an amazing feeling altogether!'
Ways to Reach Mt. Katao!!
Nearest Airports- Bagdogra Airport & Pakyong Airport
Distance from Bagdogra to Katao: 219 km
Distance from Pakyong to Katao: 158 km
Nearest Railheads- New Jalpaiguri Railway Station (NJP)
Distance from NJP to Katao: 215 km
What about Permits?
One has to avail permits from the army camp to enter the area where this majestic peak is located. You need to bring Voter ID card/Driving License/Similar ID card along with 4 passport size photo for applying for the permit. Moreover, you need to stay at one of the cheap hotels in Lachung on the earlier night. The next morning Katao can be reached but a stay at Lachung is essential.
Experience Exhilarating Activities!!
'Serve as a heaven for adventure seekers.'
You can enjoy a lot of exciting adventure sports here such as-
• Skiing
• Snowboarding
• Snow tubing
• Stone grinding
• Trekking
Getting goosebumps? This place actually gives it!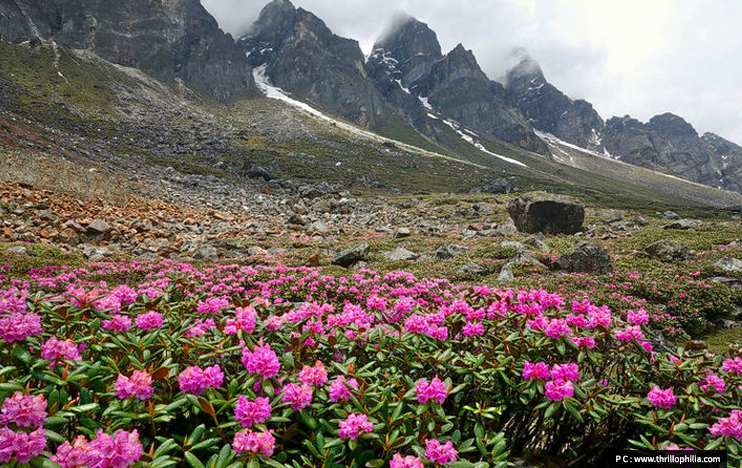 During winter, you can witness the beauty of natural vegetation including Poppy, Rhododendron, and Primula.
Katao's Nearby Splendid Places to See!!
There are numerous charming places which are located near to Katao-
• Lachen
• Zero Point
• Chopta Valley
• Yumthang Valley
A bounty of Beauty! So amusing, right!
In the peak season, you should book your preferable hotel in Lachung online in advance for a more comfortable stay.
If you are planning a trip to Sikkim along with your family and friends, then Mount Katao should definitely be added on your itinerary. You are going to have an incredible time here away from the monotonous life in the city in the lap of nature!
Popular FAQs-
Q. Which is the best time to visit Mt. Katao?
A. The best time to visit Mt. Katao is from March to June and from December to February.
Q. Are there any restaurants near to Mt. Katao?
A. Yes, there are several restaurants near to Mt. Katao such as Cafe Live & Loud, Taste of Tibet, Roll House etc where you will get delicious cuisines.
---