Are you in search of serenity and calm in the hills of Sikkim?
If yes, then travel to explore the wondrous beauty of the little town of Upper Pelling.
Pelling: A peaceful town in the lap of the Kanchenjunga
Pelling is a small town of Western Sikkim which is perched at an altitude of 6,800 feet with the magnificent view of the peaks of Kanchenjunga. It is a lovely hill-station and Upper Pelling is surely a worthy destination to stay in Sikkim. You can take a day or two for the tour to
stay in Upper Pelling
, even though you can just enjoy the glance of the snow-capped mountains sipping hot tea with a book or favorite songs playing at the background, the two most attractive places in Upper Pelling will definitely increase your eagerness to pack your bags and explore this astounding wonder.
Best time to visit Pelling:
With an array of attractions in this small town, Pelling has kept its arms wide open to welcome every traveler. But to inform about the best time to visit Pelling is divided into two durations:
Mid-February to June:
The weather is perfectly pleasant to enjoy the clear views of the mountain peaks. The snow gets melted and the greenery starts to cover the mountains.
September to December:
These months are the best to take a complete day tour just before the winter season falls.
How to reach Pelling:
Nearest airport to Pelling:
The nearest airport is the Bagdogra Airport and it is 160 kilometers away. From the airport, you can hire a car or taxi from Siliguri to reach Pelling.
Nearest railway station to Pelling:
The nearest station is New Jalpaiguri Railway station which is at a distance of 152 kilometers. You can get taxis outside the station for Pelling. The roads of Pelling are in good condition now; you can rent a car or take a taxi. However, due to its high elevation Sumo or some similar vehicle must be taken.
Two famous places in Upper Pelling for a soulful journey:
Pelling is covered with many alluring places to visit but among them, there are two famous monasteries to leave you awe-inspiring and rejuvenate your soul.
#1-Sangachoeling Monastery: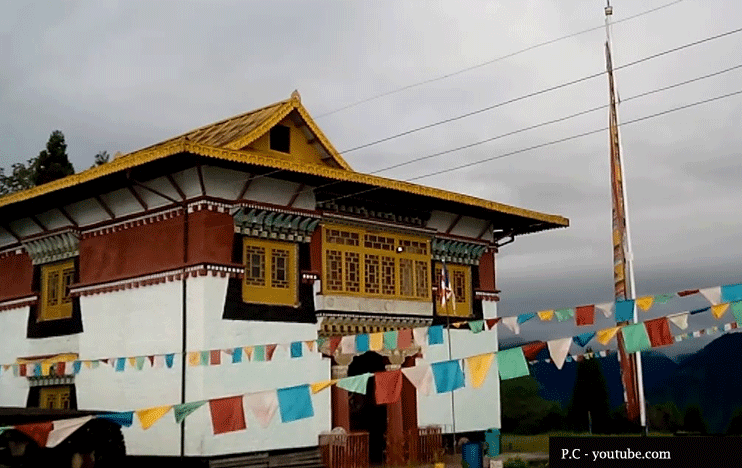 This monastery is situated on a hilltop which can be reached with a 4 kilometers walk up the hill through the thick forests. It was built in the 17th century and is known to be a place of secret spells. On reaching the monastery the trek till the monastery is worth it. It is one of the most famous places to visit in Pelling and must be included in your itinerary list of Sikkim.
Highlights:
Collection of clay statues
Activities:
Take part in the morning and evening prayers
Listen to the special prayers of Lamas during the tenth day of every month
Best time to visit:
March to June
#2-Pemayangtse Monastery: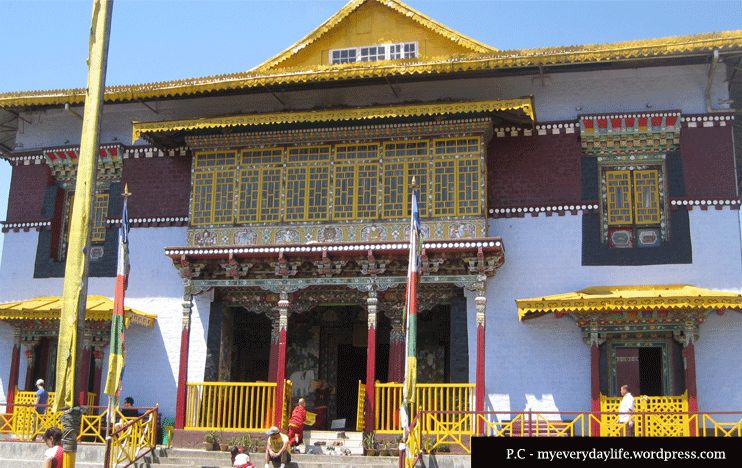 A small section of beauty occupied at the higher end of Western Sikkim, a renowned monastery Pemayangtse is located. This three-storied ancient structure dates back to the 17th century and is mentioned as one of the popular places in Pelling with an easy walk at a mere distance of 2 kilometers. You can unravel the beauty by keeping this monastery in your travel list.
Highlights:
Sculptures and painting in the monastery
Seven-tiered model of Guru Rinpoche
Best time to visit:
March to June
Where to stay in Upper Pelling?
There are much affordable and excellent accommodation services in Pelling. Among them, Delight Hotels, The Touristo offers the rendered services and is one of the best hotels in Pelling. The ambiance of the hotel will give you a homely feeling. The heart-warming hospitality and luxurious accommodations are provided at affordable rates for a pleasurable stay.
A pleasant and relaxing vacation in Pelling
The mystical town of the Himalayas is a picture-perfect destination to visit for a lovely vacation. Amidst the serenity and surroundings of nature, this place will definitely leave a memorable mark on your heart and store a desire to visit it again.
---