Want to experience the wooden structured homes, beautiful pastures and mesmerizing scenic beauty? Then visit Lachen village to spend an unimaginable holiday.
About Lachen in Sikkim
Lachen is a distant village in Sikkim which is home to an abundant and diverse flora and fauna. It also gives a perfect view of the Himalayan peaks, has heart-warming people and is a paradise for getting adventurous. The nature lovers and the birdwatchers find themselves in the utmost delight here. It is a small settlement with so many beauties bound in one place making it a travelerís dream come true destination.
Best time to visit Lachen
If you are planning to visit Lachen then you must know that the best time to visit this place begins from the month of October and lasts till June. The summers are quite pleasant here which opens up a wide range of opportunities for sightseeing and several other activities. The monsoon season is not considered so favorable due to heavy rainfall and winters are a bit cold but it is the best season to see the mesmerizing views of the mountains.
How to reach Lachen
If you wish to uncover this fascinating place then visit Lachen by the best possible ways.
By air:
If you wish to take a plane, then Bagdogra airport is the nearest airport to Lachen. On reaching the airport you can hire a car or taxi to Lachen which will take up to 4 and a half hoursí drive.
By road:
Lachen has a well-connected network of roads. You can easily take regular buses from Siliguri and can also hire a taxi to reach Lachen in Sikkim.
By rail:
You can also take a train as New Jalpaiguri Railway Station is the nearest railway station to Lachen and is well-connected with all the major cities of Sikkim.
Best valleys to visit in Lachen:
1- Chopta Valley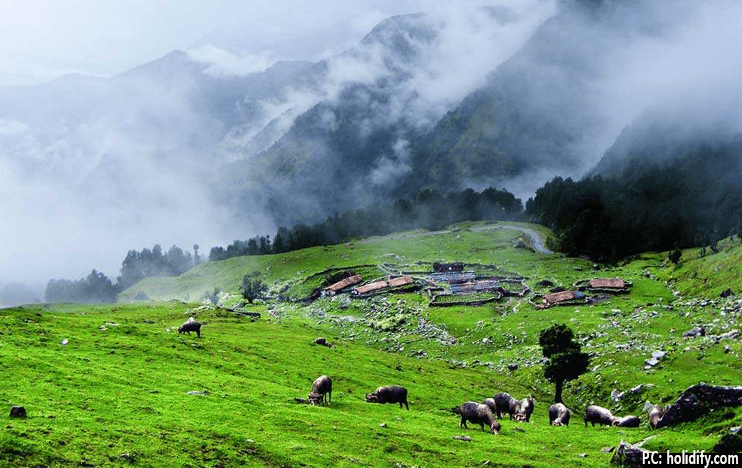 The most shining gem of all, Chopta Valley is perched at an altitude of 4023 meters on the way to Gurudongmar Lake. Besides being a tourist hotspot, this valley was able to maintain its pristine and tranquility, The valley is home to snow-capped peaks, orchids, shimmering rivers, and the scenic beauty is unexplained. Being such a beautiful place, it tops all the sightseeing places in Lachen. The tourists can surely visit this place if they want to escape the huge busy crowds of city life for a peaceful weekend.
Highlights:
The beautiful view of the valley
Activities:
Trekking
Wildlife spotting
Bird watching
Best time to visit:
March to May
2-Thangu Valley
Thangu valley is the most picturesque valleys of Sikkim located at a distance of 5 kilometers from the Chopta Valley and is a paradise for nature lovers. Due to its high altitude of 3962 meters, it is covered in the blanket of snow almost all the time. Even though there are many sightseeing places to see in Lachen, Thangu valley comes out to be famous from them all. The valley is blanketed with snow almost all the year round and is surrounded by army camps.
Highlights:
The scenic beauty of the place
Activities:
Best time to visit:
March to June
3- Lhonak valley or Muguthang valley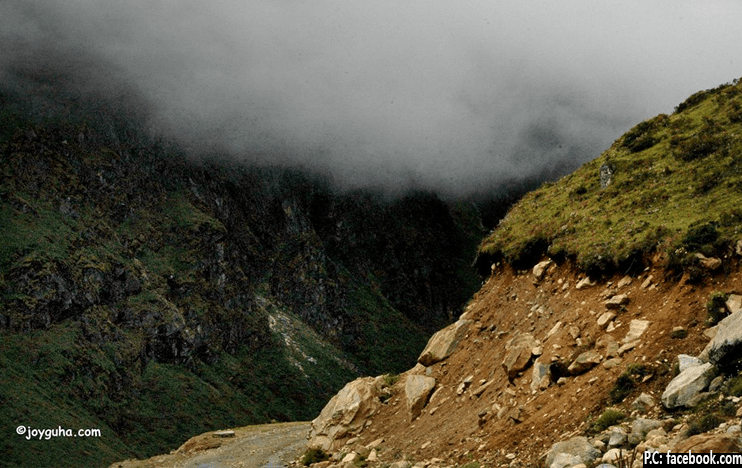 This valley is another unexplored destined valley of Lachen which is situated at an altitude of 15,500 feet. It offers amazing views of the mountain peaks and the snow-fed mountain streams. The entire valley is kept under a strict vision of the Indian Army. It is mostly inhabited by the Tibetan nomads that stroll till there to graze their yaks. You can visit the valley, especially in summer to see its beauty rather in winters when it stays frozen and cold.
Highlights:
Activities:
Best time to visit:
November to June
Places to stay in Lachen:
Lachen is one of the most visited towns in the part of North Sikkim. This town attracts its tourists with its picturesque landscapes, lofty mountain peaks and splendid beauty. It is a great destination to soak in the tranquility of nature. Delight Royal Lachen is
one of the
best hotels to stay in Lachen
with the most luxurious accommodation facilities will give you an amazing vacation to spend in this small quaint village. This hotel is an ideal location of Lachen and their warm services offer their guests the best experiences ever.
Pack your bags to travel to the mystical charm of Lachen!!
So if you love the serenity and beauty of Lachen then you have to prepare yourself to be bowled out by not only through its dreamy villages, majestic peaks but also by the smiles of the heartwarming locals. Lachen is sure to offer its nature lovers the most adventurous buffs and crazy shutterbugs with an unforgettable holiday.
---