A monastery is a serene place, where you can meditate for a long time amidst the immense solitude to get the ultimate inner peace.
Gangtok 'A Place of Surreal Beauty'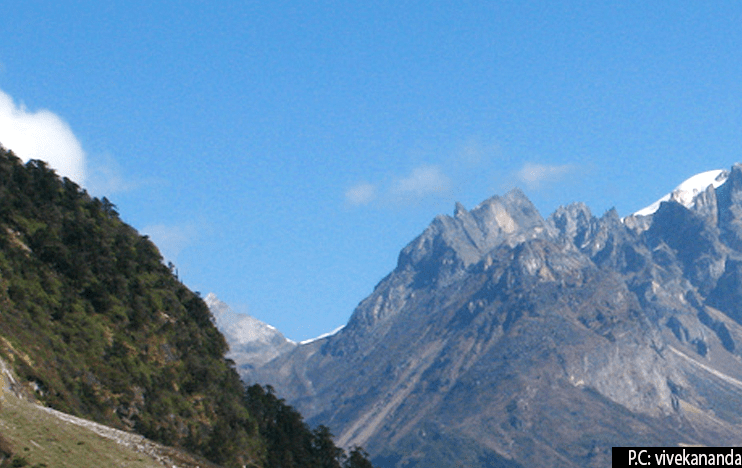 Gangtok, the capital of Sikkim, is considered fairyland destination among the other places in North-Eastern India. Endowed with snow-capped mountain, lush green landscapes, gushing waterfall, tranquil monasteries, and holistic weather, Gangtok is an ideal place for those who are hunting for immense quiet and solitude, away from the humdrum of chaotic town. Want to soak in the Sikkim' culture and tradition of Gangtok? Come and indulge yourself in it.
EnchantingMonasteriesThat'llFill YourSoulwithTranquility
Gangtok is not just a place for exploring the beautiful sightseeing places but also a holistic place for Buddhist Monasteries. Here is a list of monasteries in Gangtok that you should not miss
1. Rumtek Monastery:
It is one of the largest Buddhist monasteries in Sikkim. Rumtek Monastery was originally built in the 16th century, under the guidance of Wangchuck Dorge. After the fire attack, this monastery was rebuilt in the 1960s. There is Golden Stupa inside the monastery and also houses the main shrine temple along with quarters of monks.
Highlights-
Distance from Gangtok:
25km
Elevation:
1,500 meters
Best time to visit:
October- December
Opening Hours:
6 am - 6 pm
What to do:
You can explore Tibetan festivals organized here include Tse-Chu Chaam and Kagyat Dance.
2. Ranka Monastery: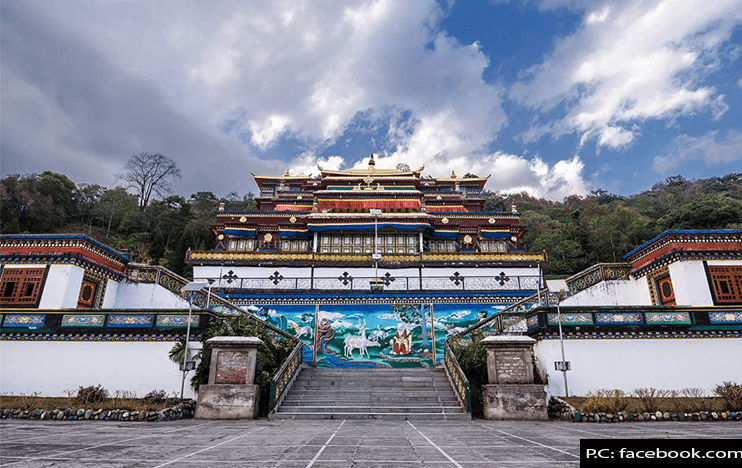 It is another popular Buddhist Monastery famous for its ornate architecture. Also known as Lingdum Monastery, it is run by Sikkimese Rinpoche. Ranka Monastery is adorned with colorful Tibetan paintings, called Thangkas. There was a huge gold plated Buddha statue inside the sanctum.
Highlights-
Distance from Rumtek Monastery:
17.2 km
Elevation:
1,981 meters
Best time to visit:
October- November & March-May
Opening Hours:
8 am – 6 pm
What to do:
You can spin the long row of prayer wheels for good luck
3. Enchey Monastery:
Built-in 1909 and be a 200-year-old monastery, Enchey Monastery is popular among the tourists. There is a belief that is the protecting deities, Khangchendzonga, Yabdean, and Mahakala reside in this monastery. For this belief, the monastery gained religious significance, and devotees visiting the place with a belief that all their wishes will be fulfilled. There is a golden cupola on the top of the monastery and the walls are decorated with paintings as well as with murals. It houses 90 monks along with large masks.
Highlights-
Distance from Ranka Monastery:
19.9 km
Best time to visit:
September - October
Opening Hours:
9 am - 6 pm
What to do:
You can explore Cham dance festival, Singhe Chaam, and Pang Lhabsol
4. Tsuk La Khang Monastery: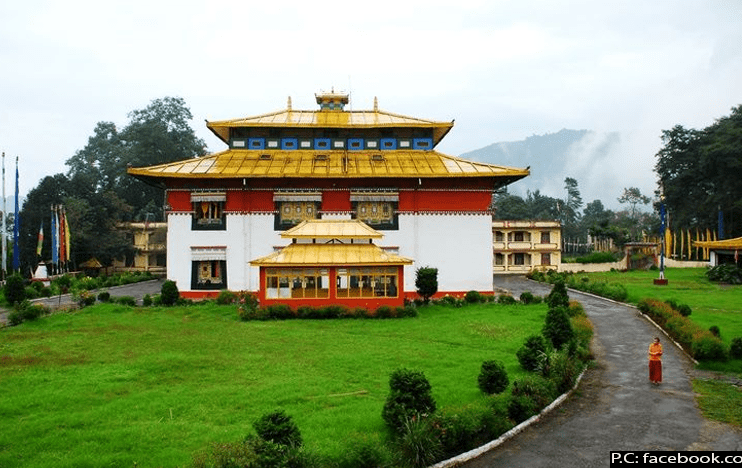 This monastery is considered as the imperial Gompa of the Royal family of Sikkim. Famous for worship, Tsuk La Khang Monastery houses a vast collection of Buddhist sculptures. On entering, you can explore numerous wooden scriptures crafted in Snow Lion's Head shape. The walls are decked up with paintings and altars.
Highlights-
Elevation: 2,134 meters
Best time to visit:
February - April
Opening Hours:
7 am to 5 am
What to do:
Get a glimpse of Phang Lhabsol and Losoong festivals.
5. Phensang Monastery:
Constructed in 1721, Phensang Monastery is one of the oldest monasteries in Gangtok, which serve as a mainstay of Buddhism. There are over 300 monks in the monastery and allure many tourists from all over the world for its pristine natural scenic view
Highlights-
Best time to visit:
October- December
Opening Hours:
7 am to 7 am
6. Tashiding Monastery: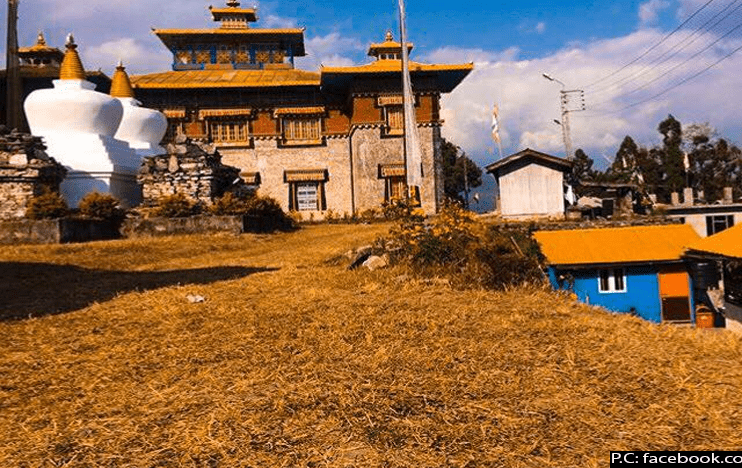 Perched on the top of a hill located between two rivers (Rangit & Rathong), Tashiding Monastery will blow your mind surely. The monastery is encircled by beautiful chortens, mesmerizing traditional buildings, and colorful Mani. Mani is the stone plates which are crafted by Yanchong Lodil, the master of craftsmen.
Highlights-
Distance from Phensang Monastery:
124.6 km
Elevation:
1465 meters
Best time to visit:
February - April
Opening Hours:
7 am to 7 am
What to do:
You can explore Bumchu Ceremony which is held on the 14th and 15th day of the first month of the Tibetan Calendar.
Spend Your Leisure at the Best Hotels of Gangtok
If you are a holistic person, you should not miss the chance to explore the monasteries of Gangtok. To cover all the monasteries, you must have to stay at least for 2days in Gangtok. There are many
hotels in Gangtok
with modern amenities and world-class facilities.
Here is a list of the best hotels where you will get comfortable home-like comfort:
Delight The Fortuna
The Nettle & Fern Hotel
Delight Sushanta Awaas
Delight Sernya
Hotel Sonam Delek
You can book any of these above-mentioned hotels through their online website in advance.
Convinced to explore? If yes, don't waste time anymore! Pack your bag and get ready for your next holiday trip to Gangtok to be mesmerized with all its awe-inspiring beauty.
---