Are you fancying a holiday in a forested region surrounded by emerald greenery? If yes, then Lataguri can be one of the choicest locations, a census town in the Jalpaiguri district. It's a popular holiday spot in the region of Western/Bengal Dooars.
For budget and luxury holiday stays, there are a good number of hotels in Lataguri offering such conveniences. From basic to premium amenities are get-at-able in the hotel properties. You can hire a local tour guide from your hoteliers if they provide this service. A wide range of destinations lies in the Dooars Lataguri arena, ensuring an amazing holiday.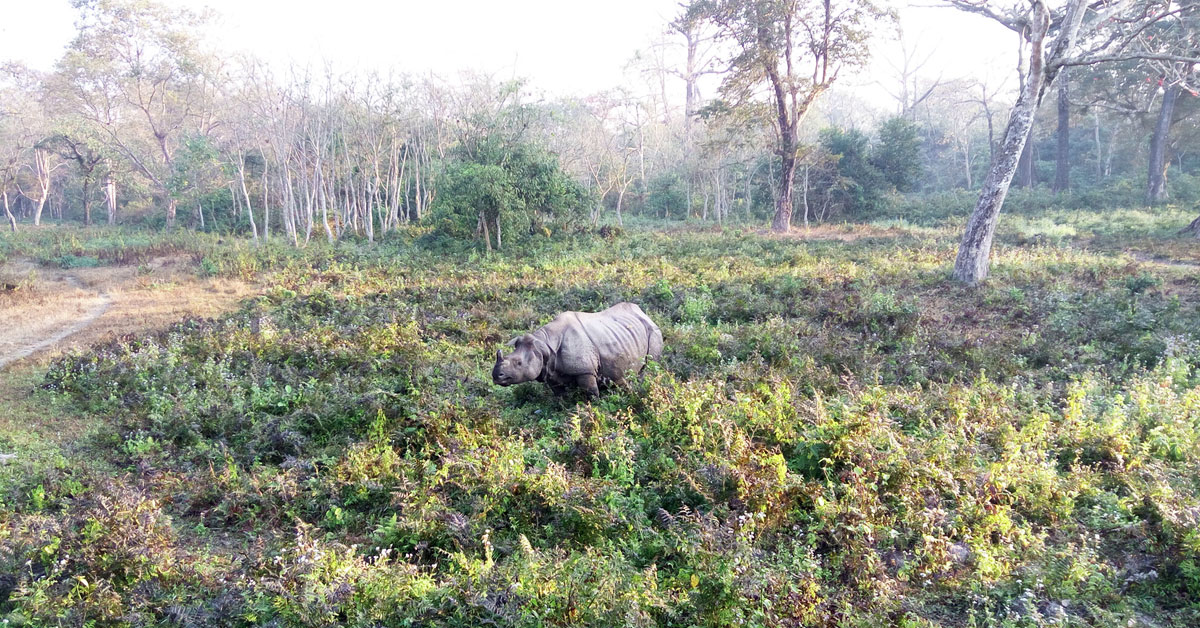 Best Time to Visit Lataguri Dooars
If you're into exploring wildlife tours, avoid the monsoon season. October to March is the ideal time to relish the splendor of Dooars Lataguri. However, you can visit this location throughout the year because Dooars is famous for not only its wildlife ardor but also its simmering streams, green distant hills, and verdant tea gardens.
How to reach Dooars Lataguri
Board a train connecting NJP/New Jalpaiguri Railway Station to reach Dooars seamlessly. NJP is some 1hr 30 min to 1hr 50 min from Lataguri and Dooars by car. If you board a flight connecting Bagdogra Airport, it takes some 1hr 50 min to 2hrs from Lataguri/Dooars by car.
There are private buses, and public buses operated by North Bengal State Transport Corporation between Siliguri City and Lataguri. Car rental services are ideal to go for, not only cost-effective but comfortable, and secure. Get hassle-free pick-up and transfer to/from NJP/Bagdogra operated by hoteliers and tour operators.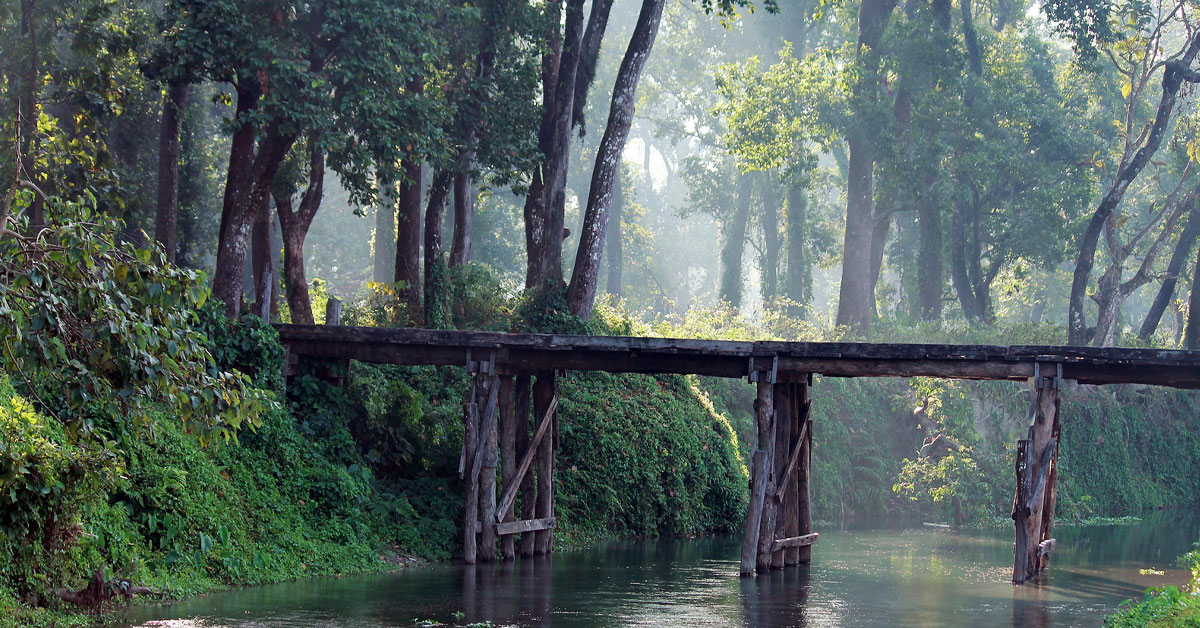 Wildlife Places to Visit in Lataguri Dooars
Replete with stunning flora and fauna, Lataguri Dooars is home to a wide range of incredible places to explore on your holiday. Lying in a lovely setup in the Mighty Himalayan foothills, Gorumara National Park comprises luxuriant forests and riverine grassland. Find the best hotels in Lataguri near Gorumara.
Though the star attraction there is a population of One-horned Indian rhinos, it's a dwelling place for leopards, Asian elephants, sambar deer, sloth bear, Indian wolves, hog deer, barking deer, wild boar, gaur, chital.
It's a medium-sized park, where lives a great range of submontane forest birds like scarlet minivet, Great Indian Hornbill, sunbird, woodpeckers, pheasants, spangled drongo, Asian paradise flycatcher. Vegetations of this forest region consist of Simul, Siris, Teak, Sal, Khair, bamboo grooves, etc.
Chapramari is a continuation of Gorumara Forest, a small wildlife sanctuary in the Eastern Himalayan foothills. It's a dwelling place for large grey-headed fishing eagle, Green magpie, white-breasted kingfisher, Hornbill, flinch, bee-eater, black partridge, roller, hill mayna, peafowl, florican, thrush, Indian treepie, etc.
Among wildlife animals there in this wildlife sanctuary, Asian elephants barking deer, leopards, chital, sambar, Indian bison, etc. are mostly noticeable. Enjoy birdwatching, jungle safari, and watchtower visits in Chapramari Wildlife Sanctuary.
Jaldapara National Park is an iconic wildlife location that deserves a must-visit on your Dooars holiday. It's one of the few locations where Bengal florican is spotted, a heaven for bird watchers. The national park is best known for its range of Asiatic One-horned Rhinoceros.
Buxa Tiger Reserve lies at the North-eastern corner of West Bengal in the Alipurduar district, bordering Bhutan and Assam. It's a tiger reserve and national park, home to some 73 mammals, 41 reptiles, 65 fish, 284 birds, etc. Explore the best of Dooars Lataguri wildlife holiday and turn your stay extra special at luxury hotels in Lataguri.
---