Exploring wildlife diversity has always been a dream for many. In North Bengal, there's a census town, namely Lataguri is rich in flora and fauna. Gorumara National Park, nestled in closer proximity to this region, is home to One-horned Indian Rhinos. Other wildlife creatures also reside in this National Park.
The dense forest region that Lataguri comprises attracts a good lot of tourists. It can be an ideal road trip or a holiday. For holiday trips, you have great scopes for accommodations. Budget-friendly to luxury hotels in Lataguri forest you can avail of one without hassles. If you look for certain amenities, inform your hotelier if they have such facilities.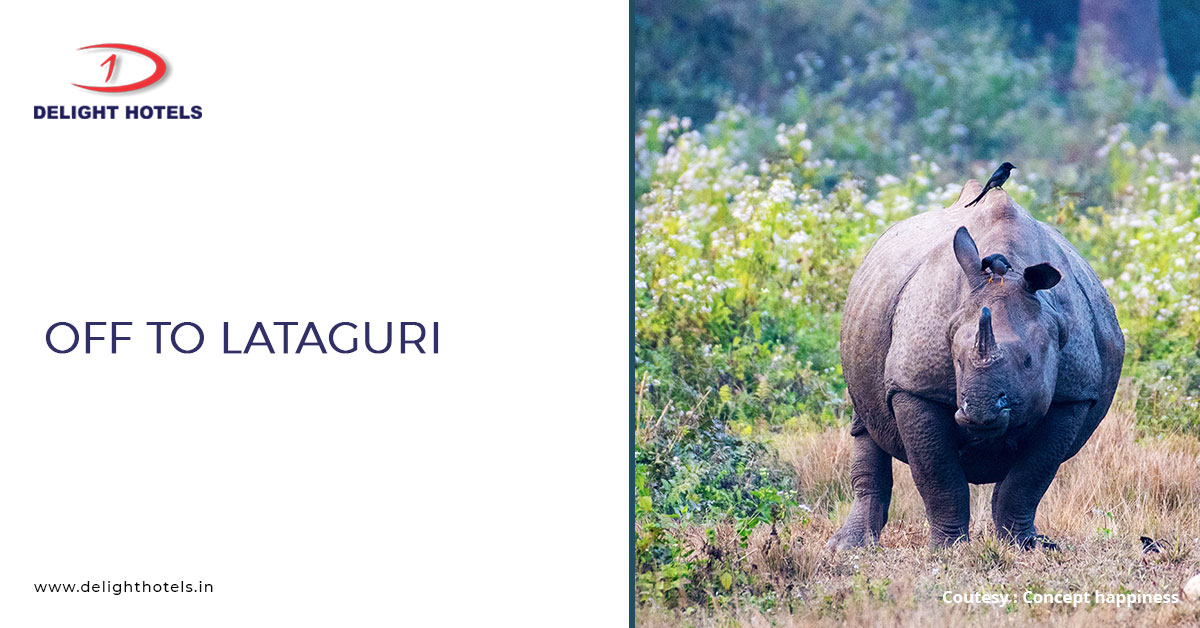 Wise to choose accommodation that's in the vicinity of the attractions. The availability of hotels near the forest is considerable. Staying amidst this verdant flora appears to be an unmatched feeling for adventure seekers. You might consider getting in touch with a tour operator.
Here's the best forest tour in Lataguri awaits:
Gorumara National Park
Spreading over a territory of 80 sq. km. approx., Gorumara National Park is a mid-sized park in the Himalayan foothills of the Dooars region. Its location involves the bank of the Murti and Raidak rivers in the Jalpaiguri district. In the year 1992, this park became a national park. And in 2009, the Ministry of Environment and Forests gave Gorumara the honour of best among all protected areas in India.
The park houses Sal, Simul, Siris, Teak, Khair, Bamboo groves, Riverine grassland, and other varieties of trees. Among the flora, you can expect One-horned Indian Rhinos, Sloth bears, hog deer, leopard, Python, Wild boar, Asian elephants, Indian wolves, King cobra, peafowls, Asian paradise flycatcher, Indian hornbill, Pheasants, Scarlet minivet, Brahminy duck, et al.
The visiting time involves 6:00 am to 5:00 pm. Know that the park remains closed on Thursdays. Jeep safari and elephant safari are the most famous outdoor activities here. This national park has three watchtowers: Chapramari watchtower, Jatraprashad watchtower, and Medla watchtower. Watchtower visits are absolutely popular in the Gorumara region.
Chapramari Wildlife Sanctuary
Considering the further continuation of Gorumara National Park, Chapramari is another significant tourist attraction in the Lataguri forest territory. Occupying an area of about 960 hectares, this forest gets the river Jaldhaka on its east side and river Murti on its west side. This small forest is one of the oldest in Dooars region.
Several wildlife creatures in Chapramari Wildlife Sanctuary captivate nature lovers. Birth watching, jungle safari, and Chapramari watchtower visits are wildly enjoyed outdoor activities. A wide range of fauna you can spot here include leopards, sambar, elephants, Indian bison, wild boards, barking deer, Indian treepie, White-breasted kingfisher, Brahmini ducks, darters, Green magpie, Scarlet minivets, thrush, teals, et al.
Besides wildlife splendour, further sightseeing in Lataguri is equally engaging. The river Murti, Jayanti, Mahakal Caves, Bindu, Jaldhaka, and Rovers Point are near this census town. Pre-book a car to ensure seamless transport experiences. These days, you can customize your tour package. Best to connect with a reputed travel agency.
---